Payment Portal Instructions
To access the online billing portal, click the blue "Pay my bill" button in the main menu.
When you visit the online billing portal, you can utilize Quick Pay to pay your bill by providing your account number and last payment amount. You can also click Sign In or Sign Up to be able to view historical account information and make payments.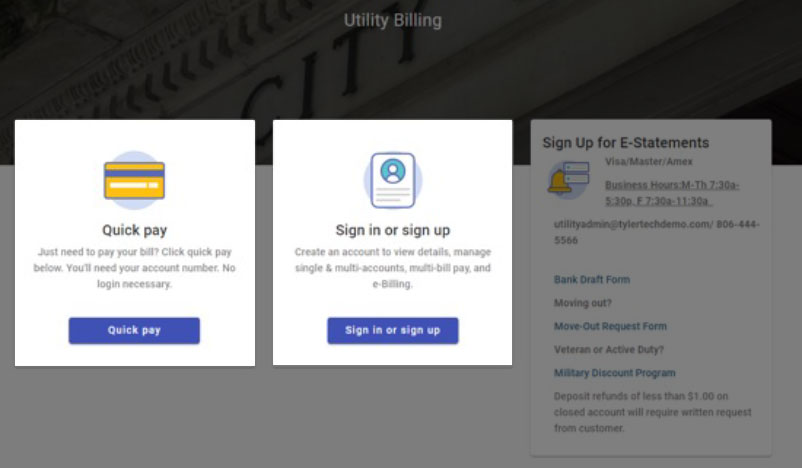 After creating a user account on the website, you will need to associate a billing account. To add an account, you will need your account number and last payment amount. (Please ignore the Connect Service option – that feature is not available yet).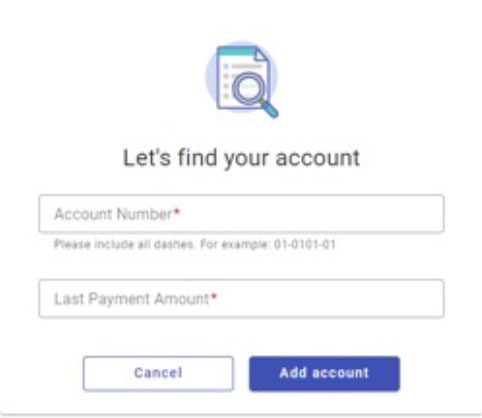 Once you add your utility account, you will be able to access information regarding that account and make payments and set up recurring payments.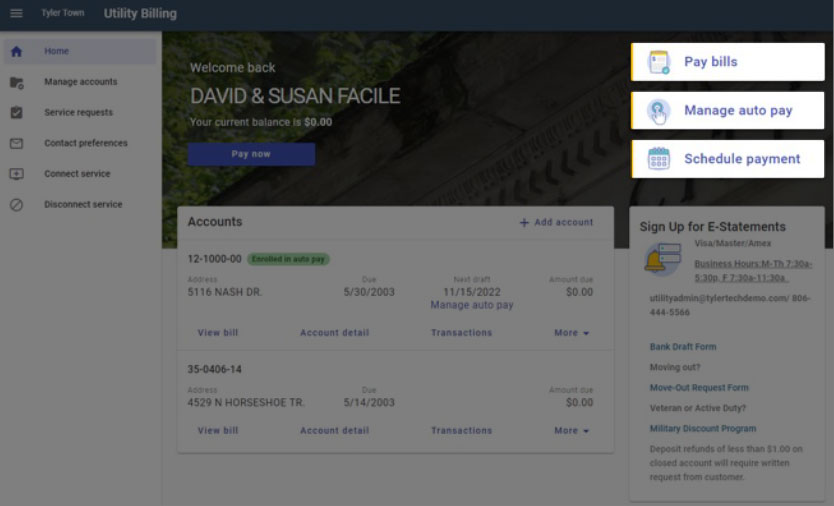 To make a one-time payment, click Pay Bills or Pay Now on the account Home page. Below is an example of the Make a Payment screen.
To set up recurring payments, you can click AutoPay from the Account Home screen, or you can click Enroll in auto pay from the Account Summary screen, seen below.
To manage the emails you receive, click Contact Preferences on the Account Home Page. This screen, shown below, is also where you can sign up to receive an emailed copy of your bill, and manage your Text and Phone Call notification preferences.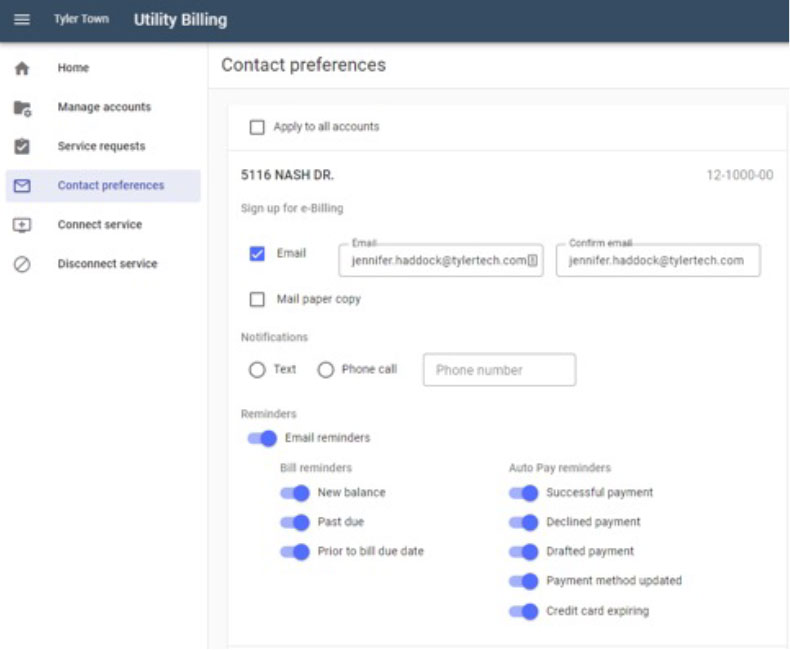 Service Requests, Connect, and Disconnect Service Requests are all features that can be turned on/off.
Connect Service Requests will not be available at this time, but we should be releasing that option soon.